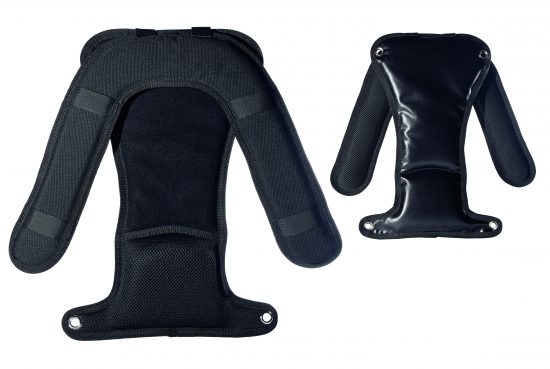 Technical diving does not have to be synonymous with bulky, uncomfortable gear. Mares' XR line is bringing comfort into the exciting world of tek diving. Since most tek divers carry a lot of weight both in terms of equipment and tanks, Mares thought it especially important to add extra padding to the one part of the body that carries the bulk of that weight, the shoulders.
The new XR-Rec Back-Shoulders Padding is the ultimate accessory in comfort and convenience without sacrificing any of the unique features for which the XR line is famous. The shoulder pads are both ergonomic and compact, keeping bulk to a minimum while maximizing your wearing longevity. They are also lighter and easier to install than other brands, utilizing only four screws instead of eight, and is a single piece, not three separate parts.
You may think these are "just" shoulder pads; however, XR spared no expense in making them the most innovative shoulder padding on the market. With an integrated fast draining design, the padding can dry quickly, increasing its life span. The non-twisting concept is also unique, giving the wearer one less thing to worry about.
To spoil the XR diver even more, Mares added a compact, integrated backspace to carry a lifting device. And to top it off, not only are the shoulders padded, but Mares included additional support in the lumbar area. By adding the XR-Rec Back-Shoulders Padding to your XR set up, you will be diving in both extreme comfort and safety throughout all your diving adventures.
The post XR-Rec Back-Shoulders Padding – Bringing Comfort to Tech appeared first on Mares – Scuba Diving Blog.
Read MoreDiving, Mares XR, padding, product, XRMares – Scuba Diving Blog